BLOG
US | WEBINAR | Ensuring Site Compliance with Remote EHS Audits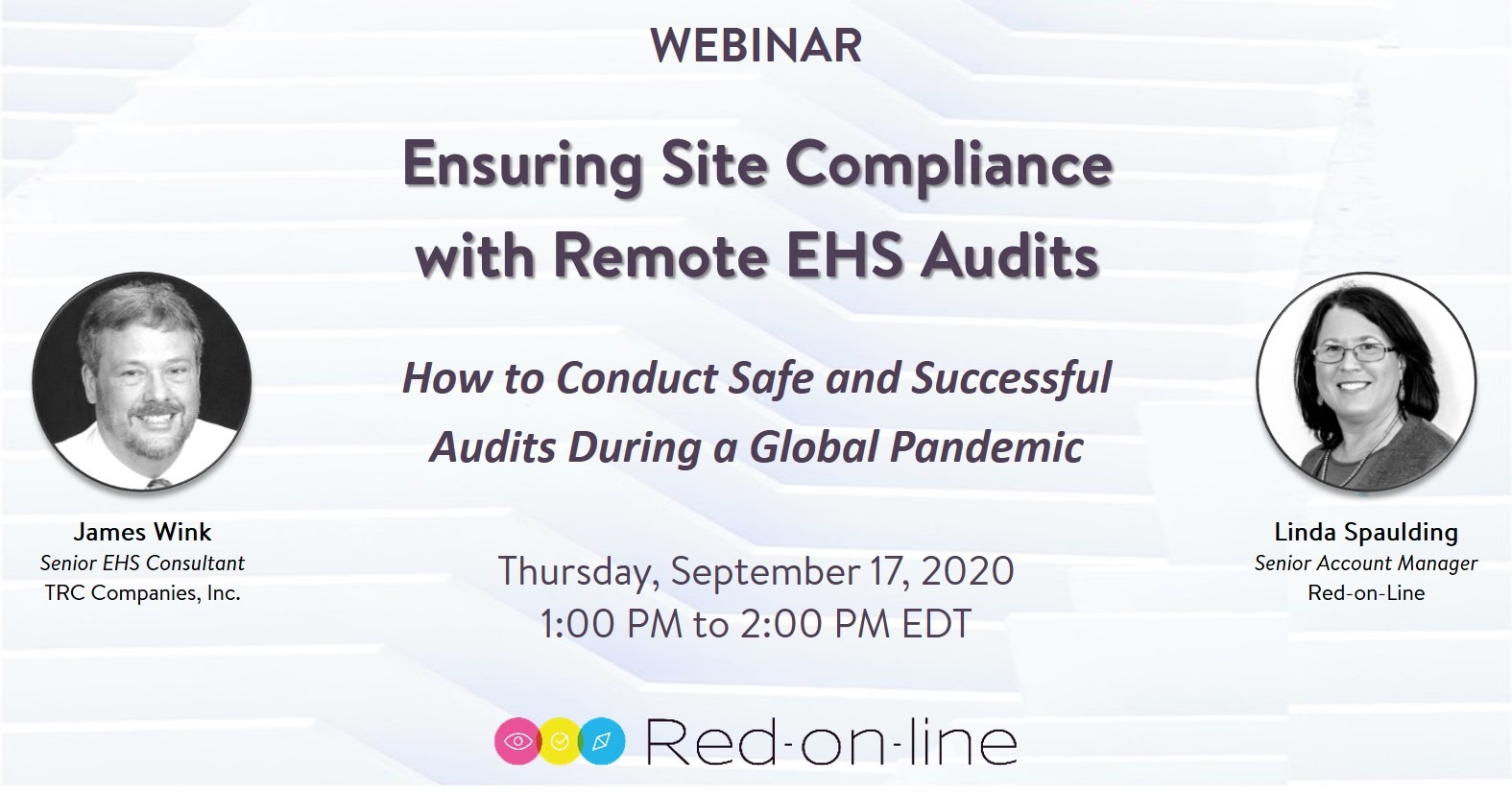 Many organizations are being challenged to safeguard their employees from COVID-19 while maintaining full EHS compliance at remote sites. TRC Companies, Inc., has successfully reduced both risks for their clients by implementing comprehensive remote audits. Join our 1-hour webinar to hear how they did it in collaboration with Red-on-line. You'll also have an opportunity to ask questions to help you determine whether remote EHS audits are a good fit for your organization. Discussion topics include:
Traditional and remote approaches to EHS site audits
Essential tools, technologies, and audit strategies
Planning for and reporting on the results of your audit
Executing a successful remote audit
We'll end with an interactive Q&A session to address your unique concerns. Don't miss this chance to learn how to stay EHS compliant during a global pandemic while protecting remote site employees! ____________________ About the Presenters James Wink | Senior EHS Consultant | TRC Companies, Inc. Jim focuses on delivering EHS compliance assurance and management information systems to local, regional, and national TRC clients. As Project Manager and Technical Lead, he shares over 21 years of expertise in systems development, implementation, and optimization with companies across a wide range of industries including oil and gas, chemical, utilities, automotive, aviation, and more. Linda Spaulding | Senior Account Manager | Red-on-line As a Country Manager for the US and Canada, Linda assists her clients with global deployment of the HSE Compliance system and ensures the quality of legal registers and audits completed in her area. She has extensive experience in environmental law, land use planning, and dispute resolution, and over 25 years of experience managing EHS compliance.