BLOG
Brexit: Decoding Post-Transition EHS Regulatory Changes

Are you

responsible for the

Environmental Health and Safety

C

ompliance

in your organisation

?

Are

you wondering what

short or long-term

EHS regulatory

changes are to be expected in the U

K when

the Brexit transition period end

s

on

31 Decembe

r

?

Our legal experts have been closely

monitoring the UK's EHS regulatory landscape, helping businesses

and EHS Leaders to identify and

anticipate

regulatory changes that may cause potential disruptions to their operations post-

transition

.

Watch this

50

-minute

video where

we'll

examine

the critical EHS regulations that may pose

challenge

s

to UK businesses and their client/supplier

across the channel

.

In this video  
you will
uncover: 
The changes in the environment,

health

and safety landscape after the Brexit transition period

 

The repeal bill: What will change and what will remain the same post-Brexit

 

EHS Regulations: Impact on air, sea,

rail

and road transport

 

Transportation of hazardous materials 

 

How to mitigate post-Brexit regulatory risks and achieve a smooth transition

 
Presented by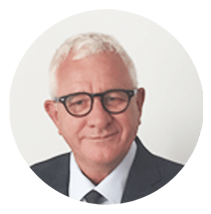 David Maggs
EHS Consultant