BLOG
EPA Revises Definition of Volatile Organic Compounds
#Clean Air Act (CAA)
#Environment
#Environmental Protection Agency (EPA)
#Health & Safety
#HSE
Regulatory Definition of VOCs (Volatile Organic Compounds) May Be Revised
On 2 August, 2016, the U.S. EPA proposed revisions to the regulatory definition of volatile organic compounds (VOC) under the Clean Air Act (CAA). This proposed revision would add 1,1,2,2-Tetrafluor-1-(2,2,2-trifluoroethocy) ethane (also known as HFE-347pcf2; CAS number 406-78-0) to the list of compounds excluded from the regulatory definition of VOC on the basis that this compound makes a negligible contribution to tropospheric ozone formation.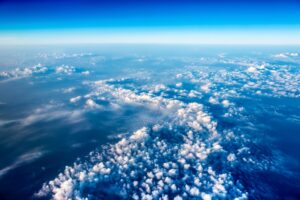 EPA is issuing this rule as a direct final rule. As a result, if no adverse comment is received, EPA will take no further action and the rule will be effective 1 September, 2016. Written comments can be submitted at http://www.regulations.gov referencing Docket ID No. EPA-HQ-OAR-2015-0041.

Sources : U.S. EPA Proposes Revisions to the Regulatory Definition of Volatile Organic Compounds, 81 FR 50408 (2016).  Did you find this article interesting? Here are some others you may like:  Changes to the EPA's Significant New Uses of Chemical Substances Regulations (US) EPA Issues Endangerment Finding for Aircraft Emissions (US)

Our EHS experts are on hand to answer any questions you have.

Subscribe to our newsletter to get the latest EHS news.