BLOG
EPA Issues Endangerment Finding for Aircraft Emissions
#Clean Air Act (CAA)
#Emissions
#Environmental Protection Agency (EPA)
#Health & Safety
#HSE
EPA issues endangerment finding for aircraft emissions, paves way for aircraft emission limitations
The United States Environmental Protection Agency (EPA) finalized its endangerment findings on greenhouse gas aircraft emissions. EPA finds that emissions of well-mixed greenhouse gases (including carbon dioxide/CO2, methane, nitrous oxide, hydrofluorocarbons, perfluorocarbons, and sulfur hexafluoride) from certain classes of engines used in certain aircraft are contributing to the air pollution that endangers public health and welfare under the Clean Air Act.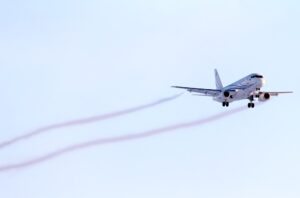 EPA's endangerment finding does not impose additional regulations or requirements on the aviation industry. This finding instead requires EPA to issue aircraft engine emission standards for the six well-mixed greenhouse gases. Potentially affected industries of any future emission standards include manufacturers of new aircraft engines or new aircraft. EPA expects the International Civil Aviation Organization (ICAO) to adopt emission standards for greenhouse gas emissions, and intends to issue rules that are at least as effective as any rules issued by the ICAO. Sources : EPA, Final rule, Finding that Greenhouse Gas Emissions from Aircraft Cause or Contribute to Air Pollution that May Reasonably Be Anticipated to Endanger Public Health and Welfare, prepublication version of final rule signed on July 25, 2016 Enjoyed reading this article? Here are just a few others that might interest you: Changes to the EPA's Significant New Uses of Chemical Substances Regulations (US) EPA Approves New Hampshire Air Plan (US)

Our EHS experts are at your disposal and will be happy to answer your questions.

We invite you to subscribe to our newsletter.