BLOG
Packaging waste targets for 2023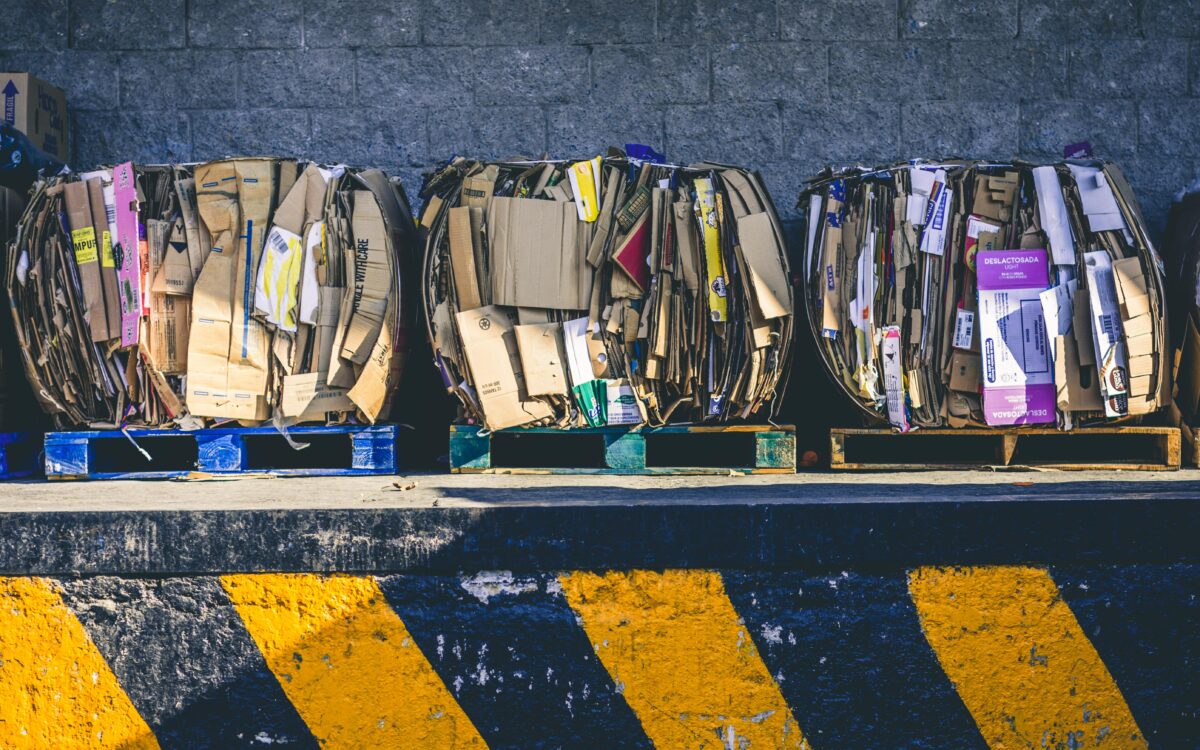 Recycling responsibility is changing for UK organisations responsible for packaging.
Three separate regulations were issued in recent weeks introducing packaging waste targets for 2023 in the UK with material specific recycling obligation on producers. All UK organisations that handle and supply packaging to consumers and to businesses are affected by the new regulations in force from 1st January 2023.
An overall recycling target of 77% is set for recycling packaging waste that obligated producers must meet for 2023.
New material specific recycling targets for 2023 are established on obligated producers for paper/board, plastic, glass, aluminium, steel and wood as well as the specific re-melt target for glass:
| | |
| --- | --- |
| Materials | 2023 |
| Glass | 82 |
| Plastic | 61 |
| Aluminium | 69 |
| Steel | 87 |
| Paper/Board | 83 |
| Wood | 35 |
Guidance has been updated on the new extended producer responsibility (EPR) for packaging. If you are affected you will need to collect the correct packaging data from 1 January 2023.
The guidance covers:
Check if you need to take action
Packaging activities
Packaging definition
What you may need to do
Collecting and submitting your packaging data
Getting help from a third party (compliance scheme)
A guide to collecting data about your packaging has been issued for UK organisations that will be affected by extended producer responsibility (EPR) for packaging. Organisations should start preparing now to capture this data.
The guidance includes details on:
What data you need to collect
Packaging activity data
Packaging material and weight data
Packaging type data
Waste type data
Check if you need to report nation data
How parent companies should report data
How your data will be used
Examples of how to report data
Source:
S (SI) 2022/330 – The Producer Responsibility Obligations (Packaging Waste) Amendment (Scotland) Regulations 2022 – gov.uk, in force 1 January 2023
NI (SI) 2022/286 – The Producer Responsibility Obligations (Packaging Waste) (Amendment) Regulations (Northern Ireland) 2022 – gov.uk, in force 1 January 2023
GB (SI) 2022/1222 – The Producer Responsibility Obligations (Packaging Waste) (Amendment) (England and Wales) Regulations 2022 – gov.uk, in force 1 January 2023
Guidance. Packaging waste: prepare for extended producer responsibility – Department for Environment, Food & Rural Affairs and Environment Agency, updated 24 November 2022
Guidance. How to collect your packaging data for extended producer responsibility – Department for Environment, Food & Rural Affairs and Environment Agency, issued 24 November 2022