BLOG
Reduction in financial support for renewable energy [UK]
The Energy and Climate Change Secretary, Amber Rudd, has announced that the Government is changing its policy on renewable energy subsidies.
It will be reducing financial support to control costs for the Levy Control Framework. The Department of Energy & Climate Change states that the new and proposed measures will allow the Government greater control over spending and provide a better deal for consumers, whilst continuing to move towards a low-carbon economy.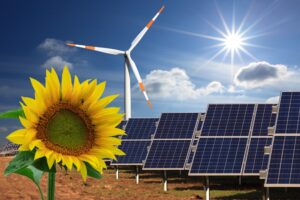 The policy changes include reduced financial support for solar PV, for the Renewables Obligation grandfathering policy and for Feed-in Tariff accreditation. As the support is currently primarily funded by subsidies paid for via energy bills, the changes are stated to protect consumers from higher energy bills.
What are including the new measures?
According to a press released, the new measures are:
"Removing the guaranteed level of subsidy for biomass conversions and co-firing projects for the duration of the Renewable Obligation, known as grandfathering…
Launching a consultation on controlling subsidies for solar PV of 5MW and below under the Renewables Obligation (RO). This includes consulting on early closure and removing the guaranteed level of subsidy for the duration of the RO, known as grandfathering.
A consultation on changes to the preliminary accreditation rules under the Feed-in Tariff (FIT) scheme followed by a wider review of the scheme to drive significant further savings."
The two consultations, on Solar PV and Feed-in Tariff accreditation, are covered in separate alerts in this newsletter, linked below. They close on 19 August and 2 September respectively.
EHS Legalist Red-on-line 
Sources:
'Press release: Controlling the cost of renewable energy', published on gov.uk/government/news on 22 July 2015.