BLOG
EPA Proposes Approving Kansas Infrastructure SIP Requirements
#air
#Clean Air Act (CAA)
#Environment
#Regulations
EPA Proposes Approving Kansas Infrastructure SIP Requirements for the 2012 Annual Fine Particulate Matter
On 11 July, 2016, the U.S. EPA proposed approving elements of the State of Kansas's State Implementation Plan (SIP) submission addressing requirements of the Clean Air Act (CAA) section 110 for the 2012 annual PM2.5 NAAQS. In proposing this approval, EPA has found that Kansas' SIP meets the applicable required elements of sections 110(a)(1) and (2) with respect to the 2012 annual PM2.5 NAAQS. Importantly, EPA is finding that Kansas's Program for enforcement of control measures required under CAA Section 110(a)(2)(C), is adequately met. This section requires that the SIP include:

(1) a program providing for enforcement of measures described in section 110(a)(2)(A),

(2) a program for the regulation of the modification and construction of stationary sources as necessary to protect the applicable NAAQS,

(3) a permit program to meet the major source permitting requirements of the CAA.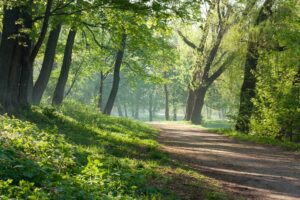 The first element is satisfied by KSA Sections 65-3005(a)(3), 65-3006, 65-3011, 65-3018, and 65-3028 (providing for criminal penalties for violations of the Kansas Air Quality Act). EPA is finding that Kansas has met the second element through its already existing approved permitting program. Finally, as for the third element, EPA is finding that Kansas has met this through its prevention of significant deterioration permit program. Comments can be submitted at http://www.regulations.gov  referencing Docket ID No. EPA-R07-OAR-2016-0313 and must be received on or before 10 August, 2016. 

Sources :

EPA Proposes Approving Kansas Infrastructure SIP Requirements for the 2012 Annual Fine Particulate Matter, 81 FR 44830 (2016). 

Enjoyed reading this article? Here are just a few others that might interest you:

EPA Proposes Approval of Ohio SIP Requirements (US)

EPA Approved New Hampshire Air Plan (US)

Our EHS experts are at your disposal and will be happy to answer your questions.

We invite you to subscribe to our newsletter.