BLOG
Webinar: OSHA's Updated Silica Rule
OSHA's Updated Silica Rule
OSHA recently unveiled its final rule lowering the permissible exposure limit for crystalline silica. The rule has broad application to many industries across the country, including manufacturing, maritime, construction, and many more. With the new rule coming into force this summer, learn more about the rule's impacts from Red-on-line's EHS experts.

OSHA's Updated Silica Rule

Date: Wedneday, October 12, 11:00 a.m. – 12:00 p.m. (Central Time)

Cost: FREE

Once you have registered for the webinar, you will receive a confirmation e-mail with instructions for how to access the webinar on October 12.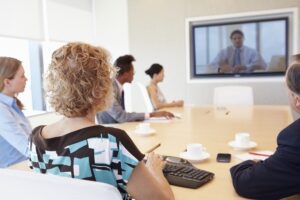 We'll be discussing the following key points during the webinar:
Key changes to the Silica Dust Rule
Does this rule apply to me?
How can I ensure compliance?
Feel free to invite any colleagues who may find the webinar useful. Please do not hesitate to get in touch if you need any further information. Speaker: Philip Pulitzer, EHS Legal Counsel & Regional Manager, North America Philip joined Red-on-line in 2013 as EHS Legal Counsel, assisting global clients in understanding and complying with U.S. regulations. Philip provides research and analysis on federal and state legislation, focusing on TSCA, RCRA, and CAA. Philip graduated from Suffolk University Law School in Boston, MA, summa cum laude, in 2010. He is admitted to the Massachusetts Bar. Red-on-line provides regulatory monitoring and compliance solutions for many of the world's largest companies and over 70 countries, including content, services, and software. To learn more, please visit www.red-on-line.com.

Would you like to find out more about our webinars?

If so, please subscribe to our newsletter.