BLOG
Up to £10m Funding available for energy projects [UK]
Businesses are invited to apply for up to £10m of funding to address challenges in the energy sector. The Energy Catalyst is offering funding for projects which aim to reduce emissions, improve security of supply and/or reduce the cost of energy.
The Energy Catalyst is sponsored by the Department for Business, Innovation & Skills and the Department of Energy & Climate Change.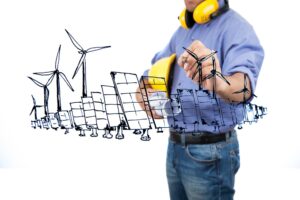 Three types of funding award are available:
early-stage,
mid-stage and
late-stage awards.
The deadline for registration is 12pm on 18 November 2015 and further details are available on the webpage linked below.
Red-on-line EHS Legal Specialist
Sources:
News story: 'Innovation in energy: funding opportunity for business', published on gov.uk on 14 May 2015.