BLOG
Skin Exposure at Work [UK]
The Health and Safety Executive has published guidance on managing risks from skin exposure at work (HSG262 Second Edition) on its webpage.
The guidance specifically addresses issues caused by materials used at work which can adversely affect the skin or pass through the skin and cause illnesses. The guidance is aimed at employers, safety advisers, trainers and safety representatives.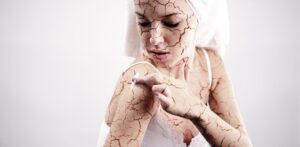 The guidance gives clear explanations of how to protect the skin, the potential of ill health from skin exposure, recognising potential risks in the workplace and managing exposure to prevent disease and adverse skin conditions.
The guidance covers topics on:
•    assessing and managing risks •    reducing contact with harmful materials •    choosing the right protective equipment •    choosing correct skin care products •    checking for early signs of skin conditions
For more detailed information, refer directly to the guidance document HSG262 Second Edition.
Red-on-line EHS Legalist
Sources:
Guidance on Managing risks from skin exposure at work (HSG262 Second Edition) published on the Health and Safety Executive webpage on 17th November 2015.
Our EHS experts are at your disposal and will be happy to answer your questions.
---
We invite you to subscribe to our newsletter.