BLOG
Possible Revisions Coming to TSCA Import Certification
#Chemicals
#Health & Safety
#TSCA
U.S. Customs and Border Protection Proposes Revisions to TSCA Import Certification
On August 29, 2016 U.S. Customs and Border Protection (CBP) proposed a rulemaking to amend the CBP regulations regarding the requirement to file a Toxic Substances Control Act (TSCA) certification when importing into the customs territory of the United States chemicals in bulk form or as part of mixtures and articles containing a chemical or mixture. The proposed regulations include an electronic option for filing TSCA certification as well as clarifications and additions of certain definitions in an attempt to eliminate the paper-based blanket certification process.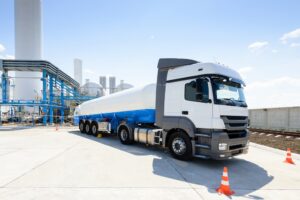 Specifically, the proposal will make changes to sections 19 CFR 12.118 through 12.121. In section 12.118 CBP is proposing to clarify the description of TSCA as well as the scope of the regulations so that chemical substances that are not covered by TSCA are included as well. The changes to the other sections are made for this same purpose. Comments can be submitted at http://www.regulations.gov referencing docket number USCBP-2016-0056 and must be received by September 28, 2016.

Sources :

U.S. Customs and Border Protection Proposes Revisions to TSCA Import Certification, 81 FR 167 (2016). Did you like reading this article? Here are some other ones that might interest you: US Senate Passes Update of Toxic Substances Control Act (TSCA) (US) Significant New Use Rule on Two Chemicals (US)

Our EHS experts are here ready to answer any questions you have.

Subscribe to our newsletter.