BLOG
The Health and Safety Event – Birmingham 2016
The Health & Safety Event offers visitors the perfect opportunity to network with professionals responsible for creating a healthy and safety environment in the workplace.
"3 days to save a life" is the theme of this year's event, which promises to provide visitors with interactive seminars and more educational content than previous years.

This 3 day event returns to NEC Birmingham hosting 200 exhibition stands and 48 conferences & seminars, across 4 free-to-attend theaters.

The Health and Safety Event has been developed to suit anyone responsible for health and safety at work and Red On Line will be participating at the event presenting its HSE Regulatory monitoring and compliance management solutions.

Register here  to attend the Health & Safety Event NEC Birmingham & visit Red On Line at the stand G51.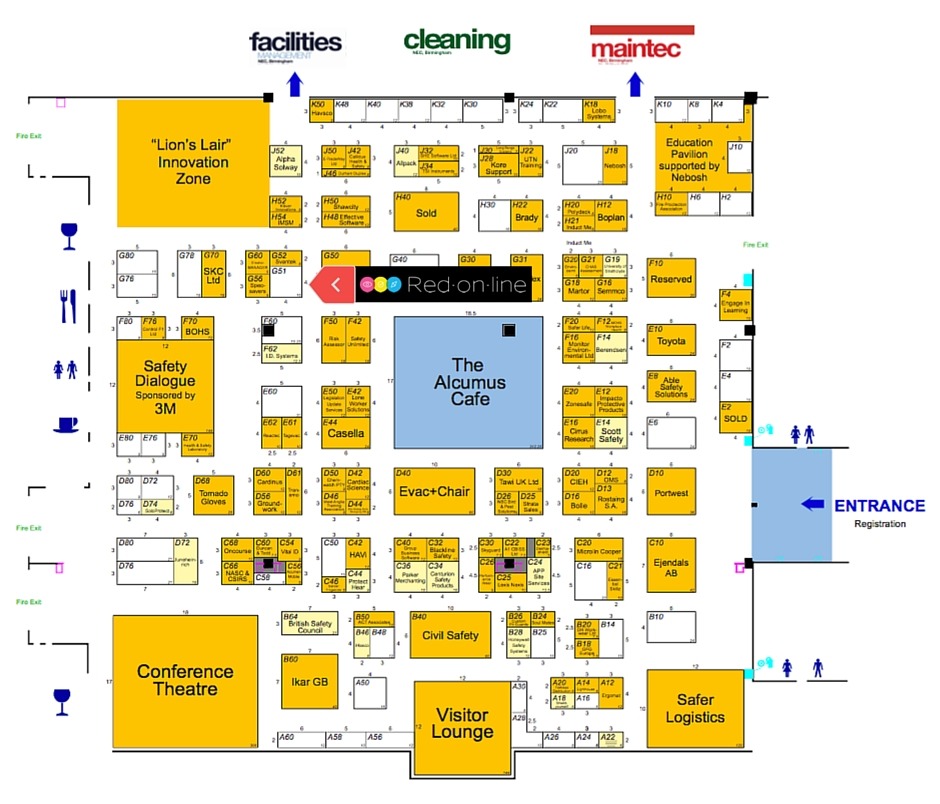 Learn how Red On Line can help you manage your risks in Environment, Health & Safety, with software solutions, regulatory content, and consulting to address your specific needs for legal monitoring, compliance management, risk assessments, and operational modules.

If you are interested in learning more about Red On Line, please contact Laurent Pitoun or Gilles Szymusiak to schedule an appointment in the event, or fill out the form below and we will contact you directly to set up the appointment.

[contact-form-7 id="2637″ title="Birmingham Event March"]