BLOG
Red-on-line will be attending the Behavioural Safety Management Conference
#health and safety
#management
#red on line
Behavioural Safety Management Conference 2016 Barcelona
When: 16-17 June, 2016
Where: Barcelona, Spain at the hotel 1898.
Behavioural Safety Management Conference 2016 Barcelona the event will take place in hotel 1898 in Barcelona on the 16th and 17th June. The conference will discuss the topics and issues that centre around behavioural safety management in the workplace.
General manager of Red-on-line, Laurent Pitoun is scheduled to make a presentation at 12:15 on Friday to senior level key decision makers of the participating companies in a plenary session.
The presentation discusses how to implement worldwide EHS Legal Monitoring and compliance projects: challenges and benefits.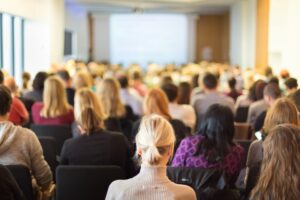 If you would like to speak to one of our experts, or you would like to learn more about our work, Red-on-line will also have an exhibition stand on the Friday.
The conference aims to discuss:
Behaviour Changes in a manufacturing and services business.
Cultural Differences and other existing behaviour patterns in safety.
Assessing health and safety processes after a business reorganisation.
Applying Big  Data Analytics for the improvement of safety processes.
Engaging Safety awareness and other elements that apply to safety programmes.
Key speakers include:
Vicepresident HS&E-Rolls Royce (UK)
Head of H&S-Enel Greenpower (SP)
Director –Johnson & Johnson (BE)
Global H&S Manager – Heineken (NL)
The conference will also include an optional networking dinner.
If you are unable to make it to this years' Behavioural Safety Management conference, we will be attending other events and conferences through out the year.
Our EHS experts are at your disposal and will be happy to answer your questions.

We invite you to subscribe to our newsletter.