BLOG
Red-on-line at Verdantix Europe Summit 2018 – London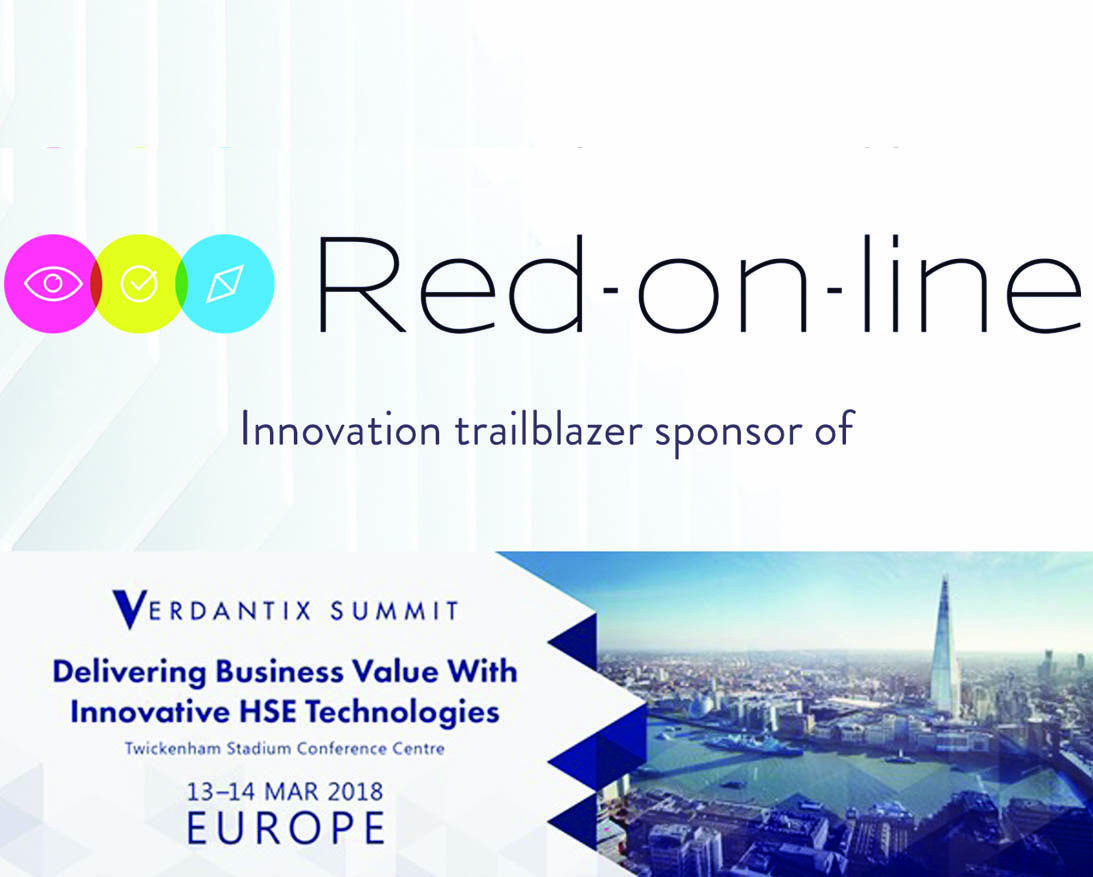 Are you a global EHS leader?- Aiming to re-position and align your EHS compliance and risk management approach with your overall business goals.
EHS management system has evolved from just being a regulatory compliance management system into a business performance strategy, numerous innovative EHS technologies have enabled EHS performance to impact the operational performance of an organization directly. Here is your chance to meet red-on-line at this year's Verdantix European Summit to learn more about how our unique integrated offer can transform your EHS management system into a business performance strategy. Proud innovation trailblazer sponsor of.
At this year's event, Red-on-line will showcase its global integrated offer combining content, software and consulting. Join Laurent Pitoun – CEO and Founder of Red-on-line, as he takes you through the key features and innovations of the integrated solution in fulfilling all your environmental, health and safety objectives.
Red-on-line at Verdantix European summit:
Innovation trailblaze session by Laurent Pitoun – Founder and CEO of Red-on-line (13 March, 1:20 PM)
"As the EHS space becomes more and more complex, global EHS leaders are looking for innovative solutions to tacking their Legal, Human and Environmental challenges and enrich their performance efficiencies. Being a frontrunner in steering innovation in the EHS space, Red-on-line developed a unique value proposition combining Content, Software, and Consultancy to overcome EHS challenges. Join me to discover how Red-on-line's global and integrated offer helped EHS professionals around the world to manage compliance and mitigate risk globally".
Connect with Simon Wright – Regional Sales manager UK, at the summit exhibition.
Don't forget to visit our booth at the conference exhibition area, our regional sales manager, Simon Wright will be more than happy to explain you how Red-on-line supports global industries in their EHS programs while guaranteeing maximum customisation per site, rapid and smooth deployment, globally. Our software platform is equipped with 7 configurable solutions to manage your compliance and risk, here is your chance to explore the key features and benefits of our unique modular platform with live demos. About the conference: The Verdantix HSE Summit Europe in 2018 will gather more than 150 HSE leaders and technology executives at the Twickenham Stadium Conference Centre to share perspectives on how this new mission statement can be fulfilled. Building on the four prior summits in Boston, Chicago, Amsterdam and Houston, this fifth annual event will equip you with new connections, a broad understanding of the HSE technology landscape and the courage to launch new change initiatives. Click here for more information and registration