BLOG
EPA Approves North Carolina Air Quality Standards
#air
#air quality
#Clean Air Act (CAA)
#EHS events
#Environment
#North Carolina
NC: EPA Approves North Carolina Fine Particulate Matter National Ambient Air Quality Standards
On 14 July, 2016 the U.S. EPA proposed via a direct final action to approve a revision to North Carolina's State Implementation Plan (SIP) submitted by the North Carolina Department of Environmental Quality's (NCDEQ) Division of Air Quality (DAQ) on 11 December, 2015.
The revision incorporates amendments to the state rules (found at 15A North Carolina Administrative Code (NCAC) 02D.0410) reflecting the 2012 national ambient air quality standards (NAAQS) for fine particulate matter (PM2.5) pursuant to the Clean Air Act (CAA).
In its 11 December, 2015 SIP submittal, North Carolina revised state rule 15A NCAC 02D.0410 PM 2.5 Particulate Matter to update the primary air quality standard for PM 2.5 to be consistent with the NAAQS that were promulgated by EPA in 2012.
EPA's 2012 revised primary annual PM2.5 standard strengthened it from 15.0 micrograms per cubic meter to 12.0 micrograms per cubic meter and retained the existing 24-hour PM 2.5 standard at 35 micrograms per cubic meter.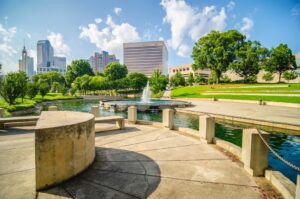 In its decision to approve these revisions, EPA has determined that this change is consistent with the federal regulations.
This direct final rule is effective 12 September, 2016 without further notice unless EPA receives adverse comment by 15 August, 2016. If EPA receives adverse comments it will publish a timely withdrawal of the direct final rule in the Federal Register.
Comments can be submitted to http://www.regulations.gov referencing Docket ID No. EPA-R04-OAR-2016-0106.
Sources :
EPA Approves North Carolina Fine Particulate Matter National Ambient Air Quality Standards, 81 FR 45421 (2016).
Enjoyed reading this article? Here are just a few others that might interest you:
EPA proposes change in Maryland air quality rules (US)
EPA approves New Hampshire air plan (US)
Our EHS experts are at your disposal and will be happy to answer your questions.

We invite you to subscribe to our newsletter.